Optional Items
Cross-sell & upsell with optionals
Give your customer the convenience of choosing the option(s) they want. With Optional Items, you can add line Items to your quotes that are optional for your customer and provide electronic acceptance of the quote with their selected options.
Optional Quantities
Want to reduce quote revision back and forth? Use optional quantities to make line items on your quotes editable.
Now your customer can edit quantities on line items before accepting. All changes are updated automatically for the customer's copy and your quote tracking dashboard.
Increase Average Order Value
Line items marked as 'Optional' will be highlighted in blue on your quote to ensure it is easy for your customers to differentiate them from the other line items.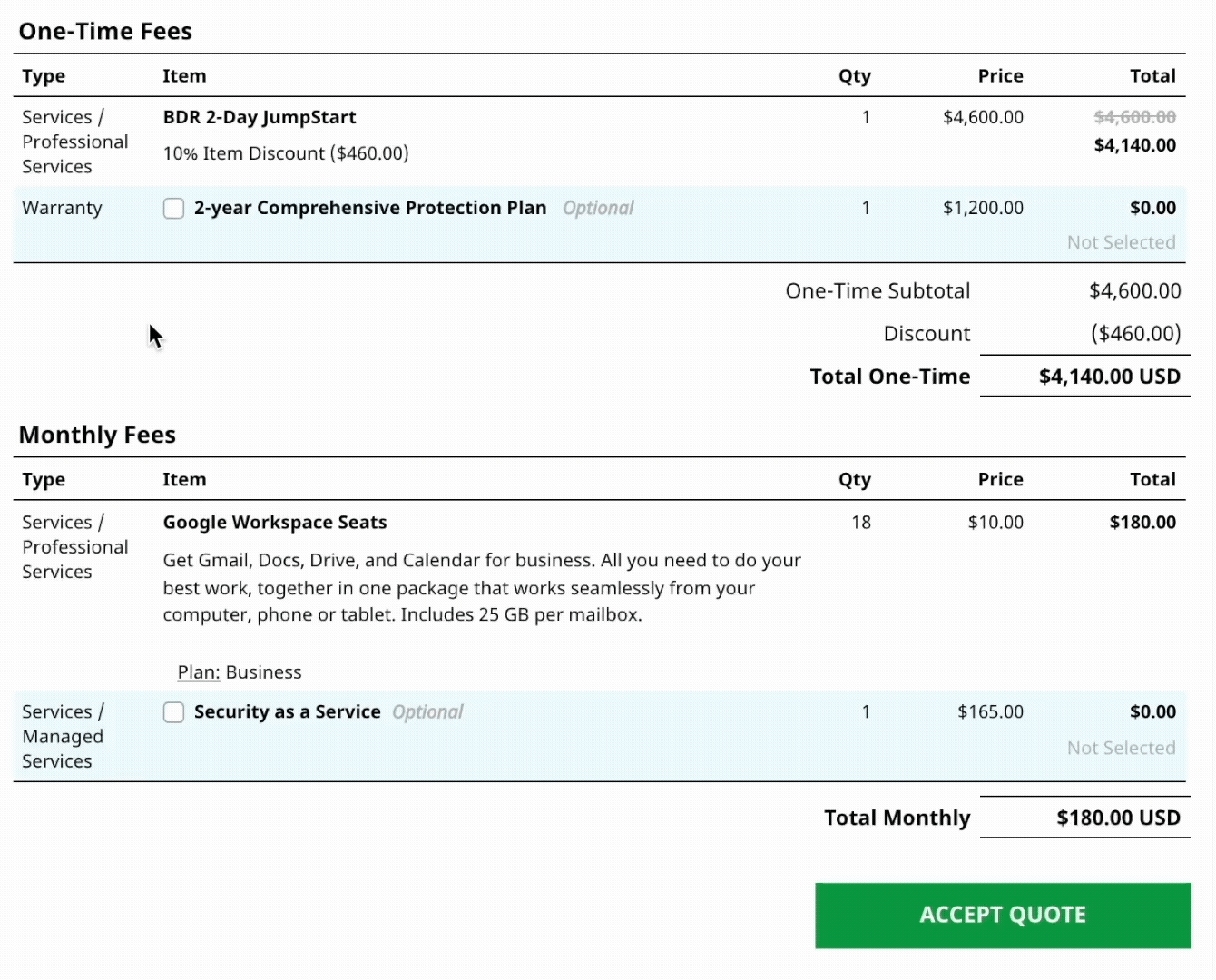 With Optional Items, you can
Add complimentary products or services to a quote. Let the customer select and accept.

Bundled product or service packages can be made optional, allowing for more flexibility on complex quotes.

Add service upgrades to a quote to expand scope and save time on making revisions.
Cross-sell & Upsell Opportunities to Maximize Customer LTV
Learn the differences between these two tactics and how they can fit in to your sales strategy.
See Post
"The software integrates seamlessly with our PSA, allowing us to easily build quotes, get approvals, and ultimately convert those quotes into tickets within minutes."
Ready to get started?
Ask us to demo this feature