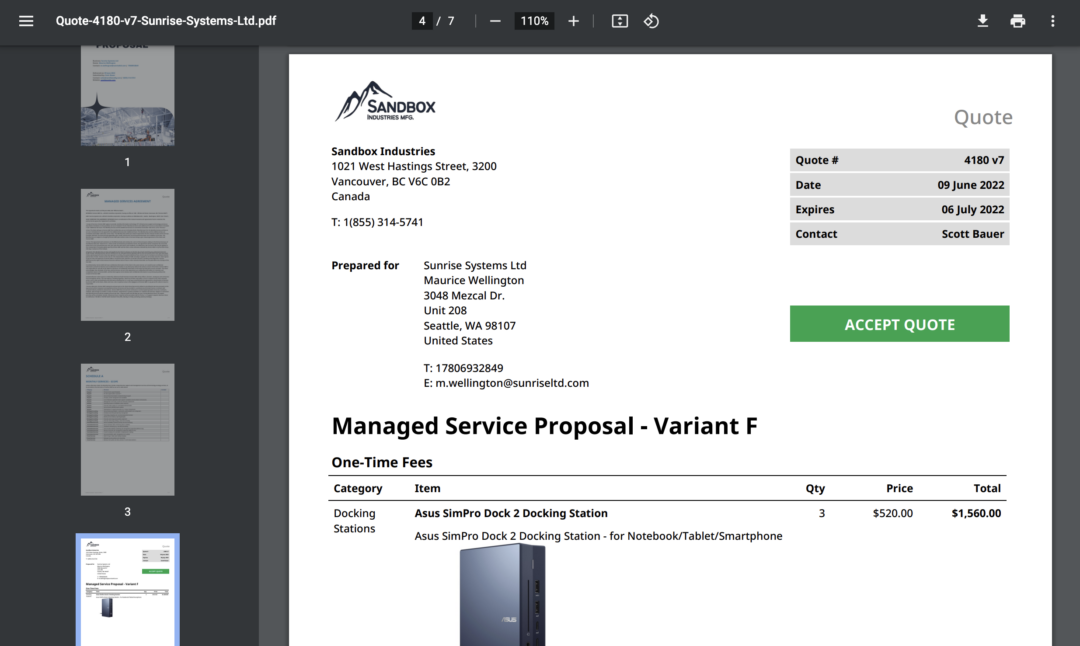 Quoter Overview
Proposal & Quoting Software for modern B2B sales
Configure, price, quote, and get paid faster with Quoter.
💡 Ready? See a live demo of Quoter.
🏁 Set Service implementation.
📈 Grow! Send more winning quotes.
Features for Customer Experience
Features for Operational Efficiency
Getting Started with Quoter
We're here to help at each step to make sure you get up and running quickly.
Contact us
1. Professional onboarding
Our success team helps with importing your products and services, proposal styling, account settings, and integrations.
2. Your team is added
A team training session is included to go over account tips and best practices. The training session is recorded and sent to you afterwards.
3. 90-day check-in
We touch base roughly 90 days after onboarding to ensure your business is getting the most out of Quoter.
Add your entire team with one flat rate
Running a remote or hybrid workplace can create information silos that hurt productivity. Company-wide visibility into sales activity improves accountability and unlocks new sales opportunities through collaboration.
18-Page Case Study Report
Learn the problems that these businesses set out to solve, and the outcomes realized within the first year of switching to Quoter.
Get the Report
Join the 1200 companies growing with Quoter